Thermotech underfloor heating and screed division were pleased to be engaged on a prestigious, modern contemporary construction designed by Hythe & Hythe architects.   The principal contractor, his regular heating sub-contractor accepted the works but on the start date both parties declined based on the complexities of the build construction.   The home owner had to source a new contractor who had the expertise to bring the underfloor heating and floor detail to completion.    The home owner on having completed due diligence and research approached our Company.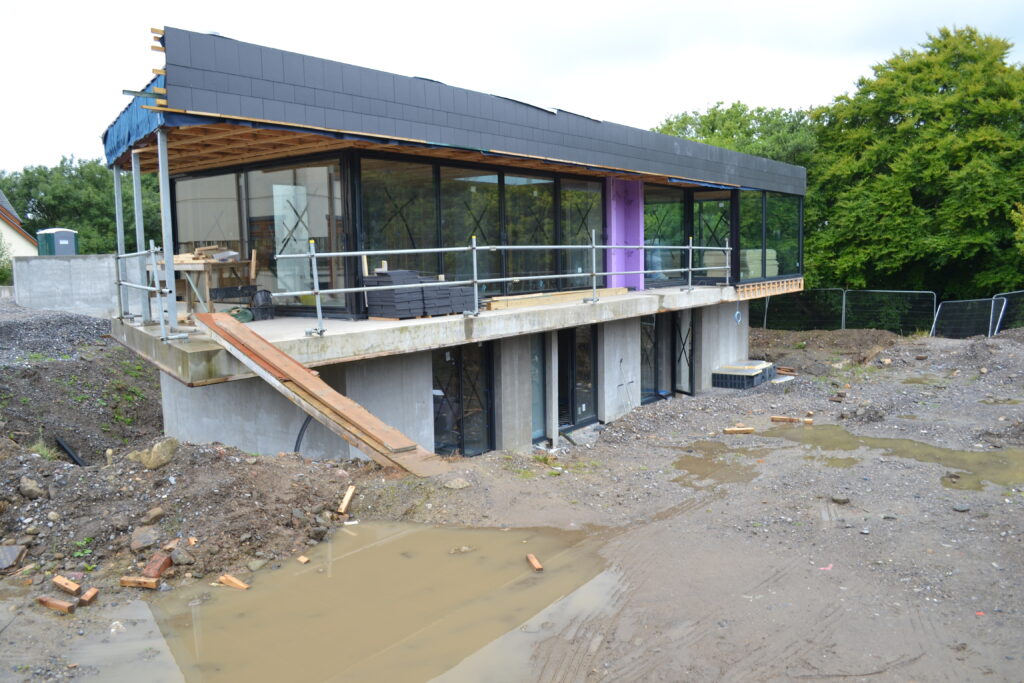 Off-site discussions took place followed by costs and timescale for the works.    The client engaged our services for underfloor heating, insulation and floor screed.   As a result of delays brought about by the heating sub-contractor declining the works an urgent site meeting was arranged with the principal contractor, home owner and us to agree a schedule of works going forward.    Based on the size of the property and for speed of installation we prefabricated three number manifolds off site clawing back some of the time lost and allowing other trades to continue without interruption.
The build comprises of lower ground and ground floor and given the twelve sizeable rooms and to recover lost time for the client we proposed the principal contractor completed all the necessary works to the east facing wing. This allowed us the opportunity to carry out our activities namely laying insulation, edge insulation, VCL layer, clip rail, underfloor heating pipework plumbed to pre-installed prefabricated manifold location. 
With this schedule our screed guys could follow on and the application of screed achieved SR1.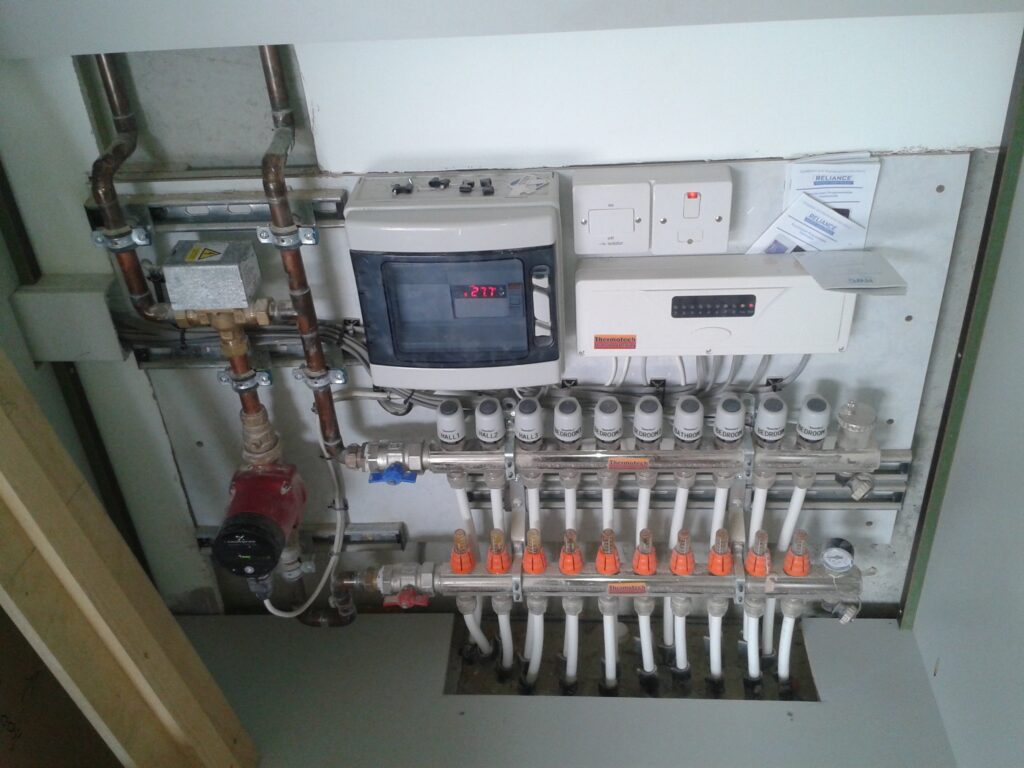 This enabled the opportunity for the east facing wing to be handed back to the principal contractor for their works to continue.
Our programme then continued with the north facing ground floor rooms.  A number of measurement markers were recorded to assist the final installation of electrical and data sockets within the screed.  
The underfloor heating manifold serving the ground floor lounge, corridor, stairwell and bedrooms we sited behind closed doors within a fitted wardrobe.