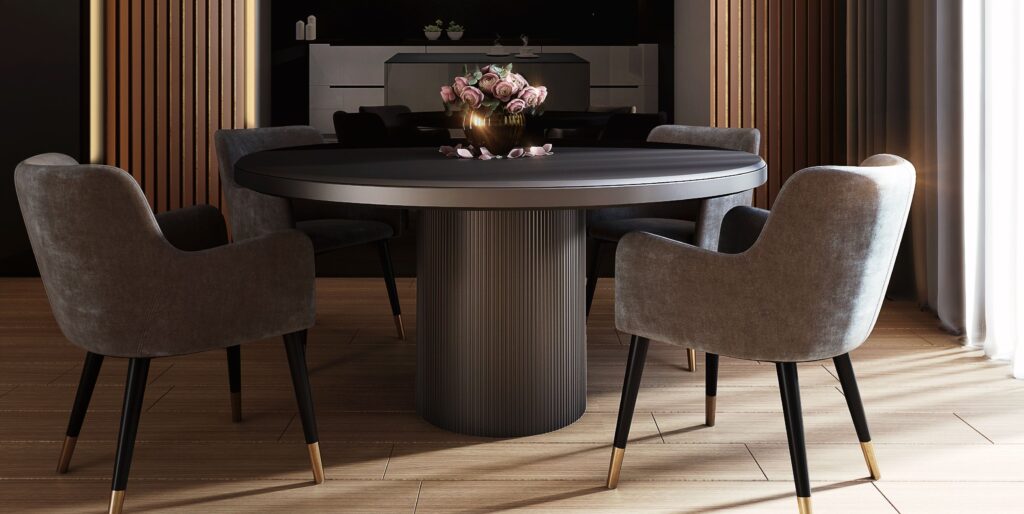 Why Choose Undefloor Heating?
Heating from the floor up eliminates the disadvantages of conventional radiators.
Water based underfloor heating systems gives a controllable, comfortable, economical and environmentally friendly alternative for new building developments whether it be a single self-build, housing development or apartment. It is also a viable option where major refurbishment is taking place, subject to the appropriate insulation levels in use.  
Take a look at the comparison tables below:
Underfloor heating produces radiant heat directly beneath your feet and places you in a comfort zone that is ideal for your health and well-being.
More environmentally friendly than radiators due to the lower energy demands
Invisible heat source
Design freedom allowing ease of interior design
Easy to decorate as no panel radiators
Lower running costs
More comfortable heat.  If your feet are warm your body is warm
Simplified maintenance.  No regular maintenance or servicing required
Safer for children and the elderly. No sharp edges or hot surfaces
Eliminates thermal draughts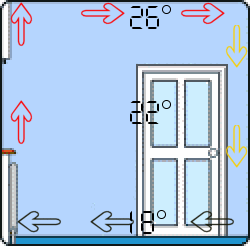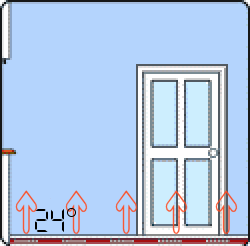 The diagrams above illustrate how conventional panel heating compares with underfloor heating.
We all know that warm air rises, so with a panel radiator the heat rises up the wall, across the ceiling and returns, after cooling, to the floor. Thus creating the thermal draught effect most of us are familiar with. All of your heat has initially risen to the rooms highest point so you heat from the ceiling down, which isn't useful unless you are a bat!
Underfloor heating on the other hand turns your whole floor into a heat source for the room. The warm air rising past the occupants to give a comfortable temperature at head height without thermal draughts. The warm air is constantly pushing upwards.